Hand-Colored, Customized Cartoons by Jahraus
A personalized cartoon by Jahraus is a true work of art that makes a wonderful gift for family and friends. Unlike most cartoons made nowadays, that are created on a computer using a photo editing software program, (Photoshop, Lightroom), your Cartoon by Jahraus is completely "old school". It is traditional pen and ink. I draw a pencil sketch first. Then I use a paintbrush and India ink on 100lb. Bristol Board to draw the original design. I like using the brush because it gives the work a sense of movement and energy through the variation in the line work. I then hand-color and customize each design using the information you provide to uniquely capture the recipient's personal characteristics. In essence, I put your person directly into the cartoon.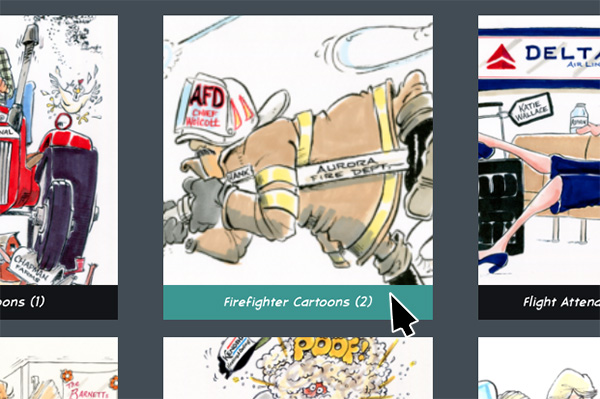 There are over 300 cartoons split up amongst many different categories. You can find your cartoon by browsing these various categories, or by using the search bar at the top of the page. Please let me know if you can't find what you are looking for. I have created many of these in a way that they can be morphed into pretty much any application.
After locating your cartoon of choice, you'll be provided with several questions that ask for information about your gift's recipient regarding hairstyle, clothing colors, etc. Please provide as much detail as possible, and answer all prompts on the order form. You may also upload a couple of photos for me to use as a guide in your cartoon's creation. If you have any questions, feel free to reach out to me by phone, email, or through my website contact form.
Please keep in mind that these are not intended to be portraits of your gift recipient, but rather a fun, personalized representation of them. My process begins with a base cartoon which has already been created on ink and paper, so removing or changing base elements is not typically possible. Depending on specifics, I may be able to accommodate a special request.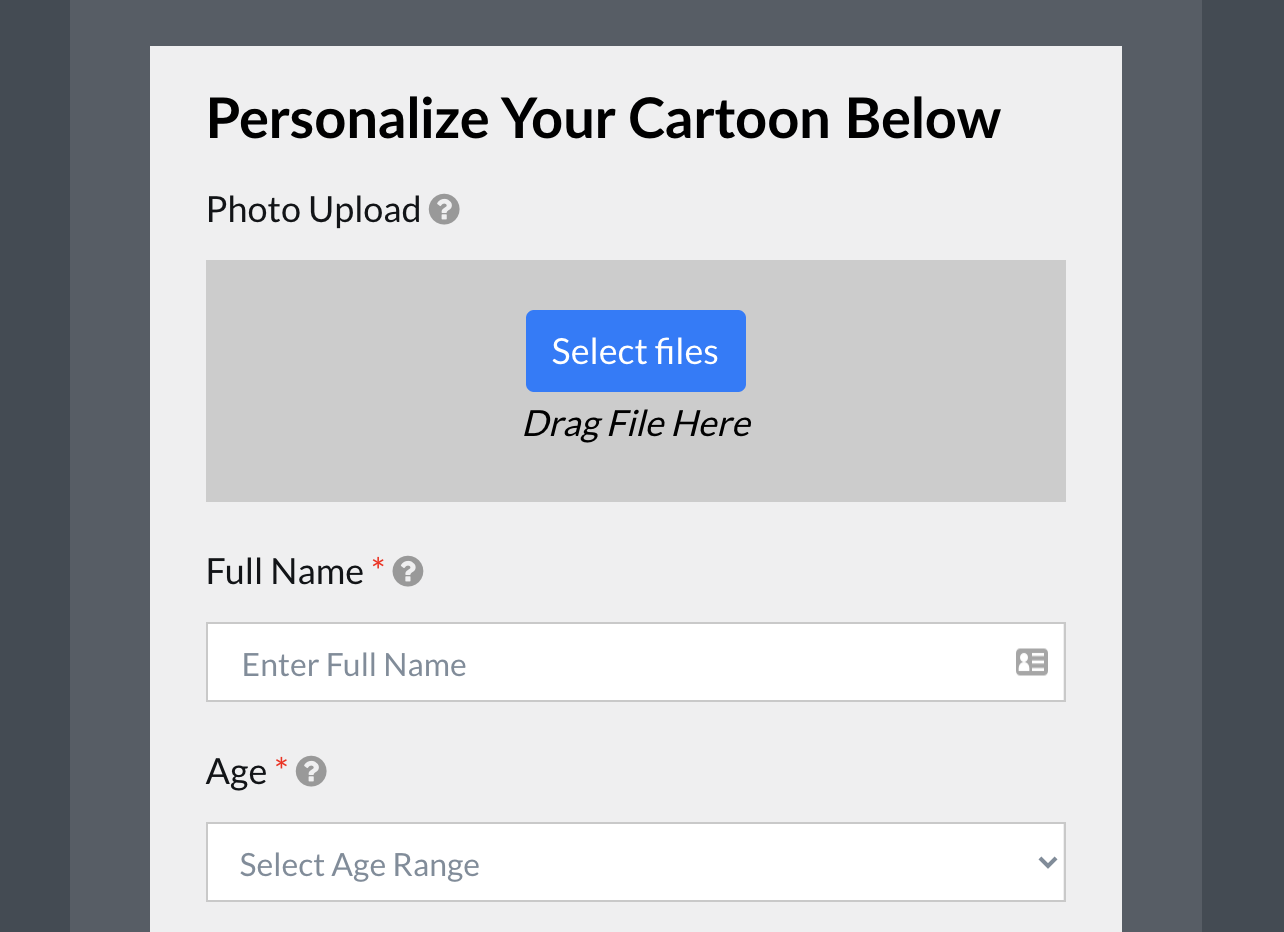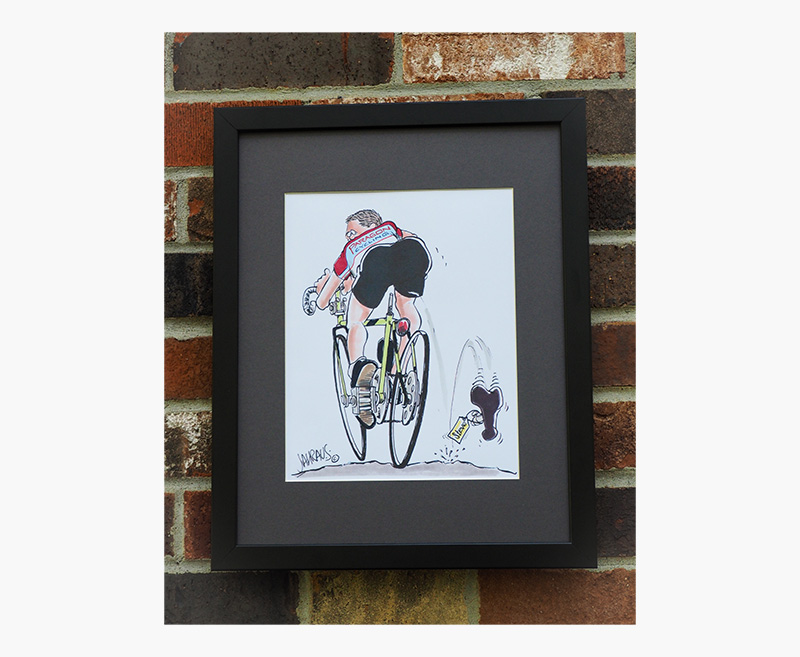 Your completed cartoon will typically arrive within 3 weeks of your original order date. Christmas is my busiest season of the year, so I recommend placing orders as soon as possible if you intend on having the order in hand by Christmas. Please call if you'd like to place a rush order. Please visit my Shipping and Returns page for more info on shipping expectations.
Hardware is included with the framed cartoons for hanging. The glass on the framed cartoons is actually plexiglass, so they are lightweight and hang easily. Because I am working in ink and markers, it is best not to hang under fluorescent or direct sunlight. Just regular room lighting is fine. I want your cartoons to last forever as keepsakes and special moments in time.