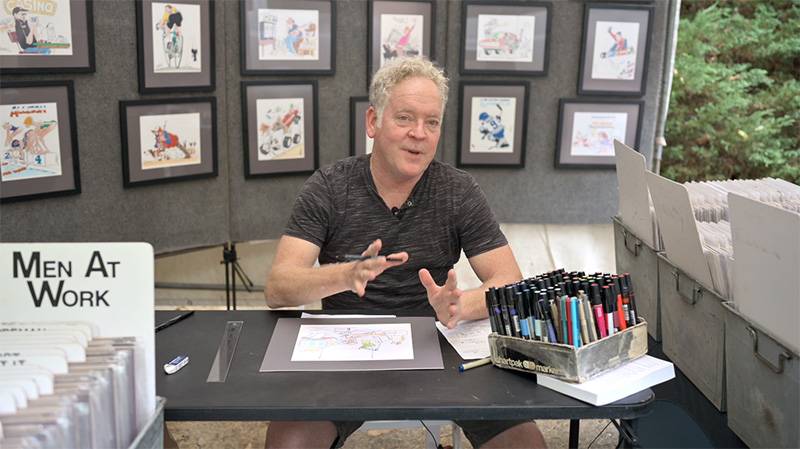 Illustrating Life's Debacles, Since 1992
I am truly one of the luckiest guys in the world. I get to draw, color and make people happy. I have been making my living full-time as a cartoonist and illustrator since 1992. Quite frankly, it is pretty much the only thing I am qualified to do anymore. Cartoons by Jahraus was originally created as a father and son tag-team cartooning enterprise. My Dad, Joe, who passed away in 2015, was an amazing and talented man and I think about him every day. He was absolutely hilarious.
One of the things I love about my job, as I've participated in some of the top art shows and festivals across the U.S., is seeing the expressions and excitement on the people's faces when they pick up the cartoons. It makes me feel amazing to make them happy about giving the cartoon(s) to the special people in their lives. It really is better to give than to receive.
Let me know if you have anything to say or have any feedback related to the cartoons and the website. Your opinions will help me shape what I can do to make you and yours, as happy as I can.